Selected Publications
"ssvQC: An integrated CUT&RUN quality control workflow for histone modifications and transcription factors". Boyd J, Rodriguez P, Schjerven H, and Frietze S. BMC Res Notes. 2021 Sep 20;14(1):366. doi: 10.1186/s13104-021-05781-8. PMID: 34544495
"Non-Coding RNA Signatures of B-Cell Acute Lymphoblastic Leukemia". Rodriguez PD, Paculova H, Kogut S, Heath J, Schjerven H, Frietze S. Int J Mol Sci. 2021 Mar 7;22(5):2683. doi: 10.3390/ijms22052683. PMID: 33799946 
"Stromal cell protein kinaseC-Beta inhibition enhances chemosensitivity in B cell malignancies and overcomes drug resistance."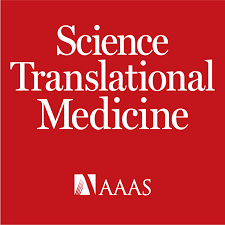 E. Park, J. Chen, A. Moore, M. Mangolini, A. Santoro, J. R. Boyd, H. Schjerven, V. Ecker, M. Buchner, J. C. Williamson, P. J. Lehner, L. Gasparoli, O. Williams, J. Bloehdorn, S. Stilgenbauer, M. Leitges, A. Egle, M. Schmidt-Supprian, S. Frietze, I. Ringshausen. Sci Transl Med. 2020 Jan 15;12(526). pii: eaax9340. doi: 10.1126/scitranslmed.aax9340. PMID: 31941829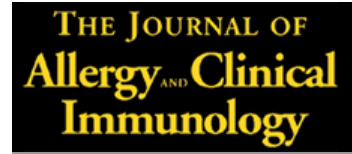 "A kindred with Mutant IKAROS and autoimmunity." 
Van Nieuwenhove E, Garcia-Perez JE, Helsen C, Rodriguez PD, van Schouwenburg PA, Dooley J, Schlenner S, van der Burg M, Verhoeyen E, Gijsbers R, Frietze S, Schjerven H, Meyts I, Claessens F, Humblet-Baron S, Wouters C, Liston A. J Allergy Clin Immunol. 2018 Apr 27. pii: S0091-6749(18)30618-3. doi: 10.1016/j.jaci.2018.04.008, PMID: 29705243
"The Aryl Hydrocarbon Receptor Preferentially Marks and Promotes Gut Regulatory T Cells." 

Ye J, Qiu J, Bostick JW, Ueda A, Schjerven H, Li S, Jobin C, Chen ZE, Zhou L. Cell Reports, 2017 Nov 21;21(8):2277-2290. PMID: 29166616
"Antagonism of B cell enhancer networks by STAT5 drives leukemia and poor patient survival."                                                                            


Katerndahl CDS, Heltemes-Harris LM, Willette MJL, Henzler CM, Frietze S, Yang R, Schjerven H, Silverstein KAT, Ramsey LB, Hubbard G, Wells AD, Kuiper RP, Scheijen B, van Leeuwen FN, Müschen M, Kornblau SM, Farrar MA. Nat Immunol. 2017 Jun;18(6):694-704.
"Metabolic gatekeeper function of B-lymphoid transcription factors." 
Chan LN, Chen Z, Braas D, Lee JW, Xiao G, Geng H, Cosgun KN, Hurtz C, Shojaee S, Cazzaniga V, Schjerven H,
Ernst T, Hochhaus A, Kornblau SM, Konopleva M, Pufall MA, Cazzaniga G, Liu GJ, Milne TA, Koeffler HP, Ross TS, Sánchez-García I, Borkhardt A, Yamamoto KR, Dickins RA, Graeber TG, Müschen M. Nature. 2017 Feb 23;542(7642):479-483

"Genetic analysis of Ikaros target genes and tumor suppressor function in BCR-ABL1+ pre-B ALL".
*Schjerven H, Ayongaba EF, Aghajanirefah A, McLaughlin J, Cheng D, Geng H, Boyd JR, Eggesbø LM, Lindeman I, Heath JL, Park E, Witte ON, Smale ST, Frietze S, Müschen M. J Exp Med. 2017 Mar 6;214(3):793-814. doi: 10.1084/jem.20160049. PMID: 28190001 * Corresponding author.
"Regulation of gene expression dynamics during developmental transitions by the Ikaros transcription factor".
Arenzana, TL, Schjerven H, and Smale ST. Genes & Development, 2015 Sep 1;29(17):1801-16. doi: 10.1101/gad.266999.115. PMID: 26314708
"Identification of FOXM1 as a therapeutic target in B-cell lineage acute lymphoblastic leukaemia". 
Buchner M, Park E, Geng H, Klemm L, Flach J, Passegué E, Schjerven H, Melnick A, Paietta E, Kopanja D, Raychaudhuri P, Müschen M. Nat Commun. 2015; 6:6471. PMID: 25753524. PMCID: PMC4366523
"Restriction of IL-22-Producing T Cell Responses and Differential Regulation of Regulatory T Cell Compartments by Zinc Finger Transcription Factor Ikaros". 
Heller JJ, *Schjerven H, Li S, Lee A, Qiu J, Chen ZM, Smale ST, *Zhou L. J Immunol. 2014 Oct 15;193(8):3934-46. PMID: 25194055 * Co-corresponding authors.

"Selective regulation of lymphopoiesis and leukemogenesis by individual zinc fingers of Ikaros". 
Schjerven H, McLaughlin J, Arenzana TL, Frietze S, Cheng D, Wadsworth SE, Lawson GW, Bensinger SJ, Farnham PJ, Witte ON, Smale ST. Nat Immunol. 2013 Oct;14(10):1073-83. PMID: 24013668
"Regulation of B cell fate commitment and immunoglobulin heavy-chain gene rearrangements by Ikaros". 


Reynaud D, Demarco IA, Reddy KL, Schjerven H, Bertolino E, Chen Z, Smale ST, Winandy S, Singh H. Nat Immunol. 2008 Aug; 9(8):927-36. PMID: 18568028
For a complete list through PubMed: 
http://www.ncbi.nlm.nih.gov/pubmed/?term=Schjerven+h[au]